a 16Km.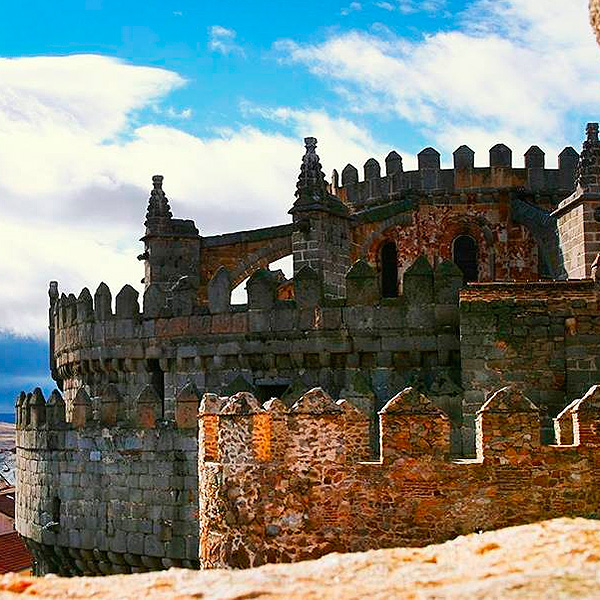 Muralla de Ávila
Ávila, la capital más alta de España, fue declarada en 1985 Patrimonio Cultural de la Humanidad por la UNESCO, hecho que no puede extrañar al contemplar la impecable muralla que rodea la ciudad y los innumerables edificios y monumentos.
a 21Km.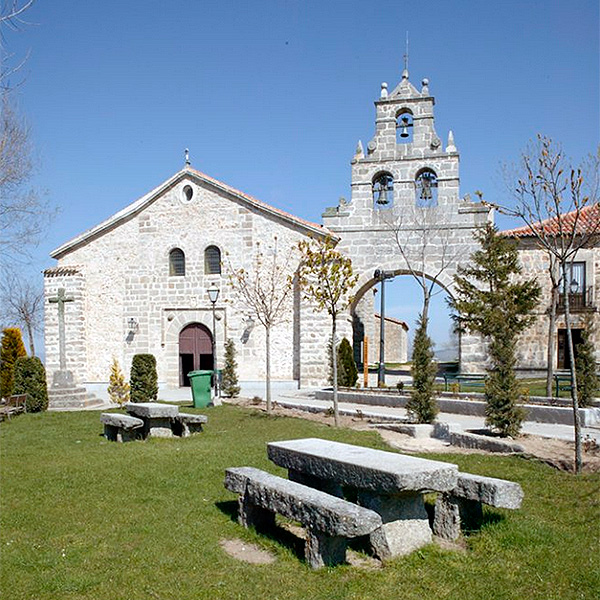 Nuestra Señora de Sonsoles
Uno de los lugares más emblemáticos de la ciudad, y uno de los sitios de visita obligada para todos los turistas que se acercan a Ávila, es la ermita de Nuestra Señora de Sonsoles.
a 26Km.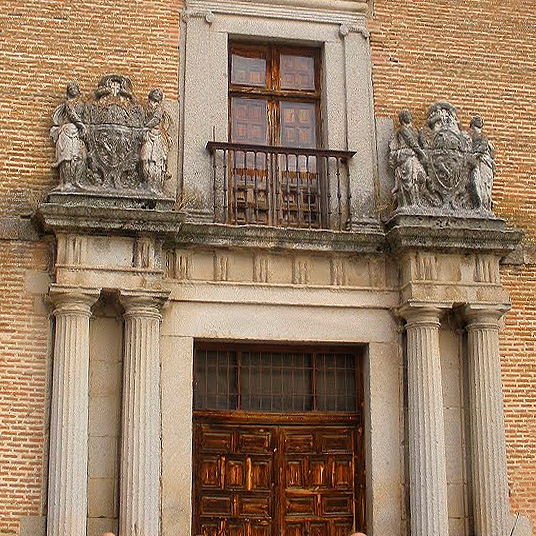 Palacio del Cardenal Espinosa
Se trata de unos de los más bellos edificios herrerianos levantados en Castilla, con planta rectangular y gran patio compuesto por dos plantas con galería de piedra, y mandado construir por Felipe II para Diego de Espinosa y Arévalo, natural del lugar.
a 28Km.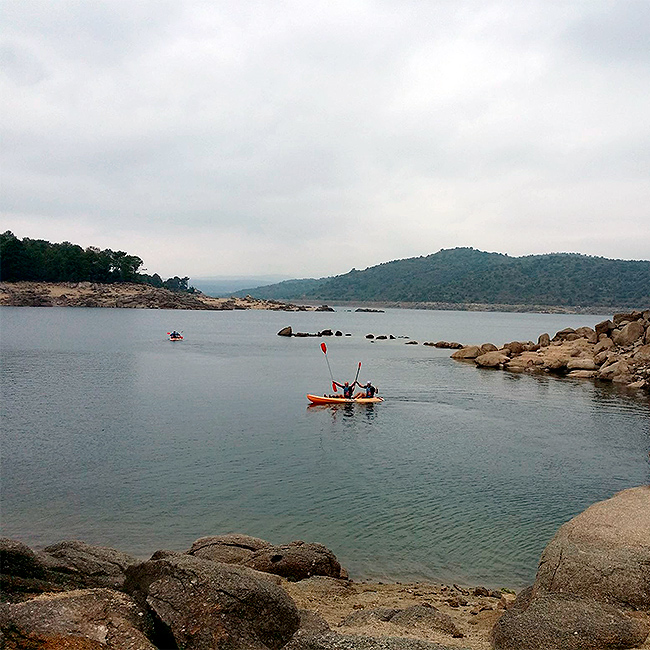 Valle de Iruelas
Drenado por una serie de arroyos de montaña -el principal es el de Iruelas, afluente del río Alberche- sus laderas aparecen cubiertas por un valioso bosque formado por una gran diversidad de especies. Es el epicentro de la Reserva Natural de su nombre.
a 30Km.
San Sebastián de Villacastín
La iglesia es tardogótica en su interior y herreriana por fuera. Comenzose a construir en 1529. Rodrigo Gil de Hontañón es el arquitecto de la estructura tardogótica y el jerónimo fray Antón de Villacastín el encargado del aspecto exterior renacentista.
a 30Km.
Castillo de Manqueospese
Castillo de Manqueospese, también llamado Aunqueospese o Malquelespese domina todo el Valle Amblés y permite ver justamente las murallas de Ávila por encima de las lomas de la sierra de Yemas. Se construyó a finales del s. XV.
a 38Km.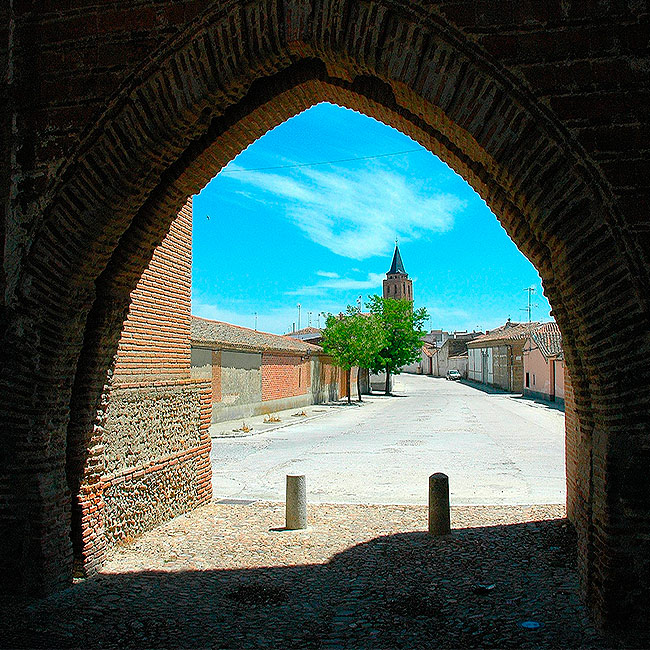 Madrigal en Ruta Isabel
Precioso pueblo amurallado cargado de historia de la que quedan numerosos restos, fue cuna de Isabel la Católica, entre otros históricos personajes, posee gran cantidad de edificios emblemáticos de entre los que destaca su muralla.
a 43Km.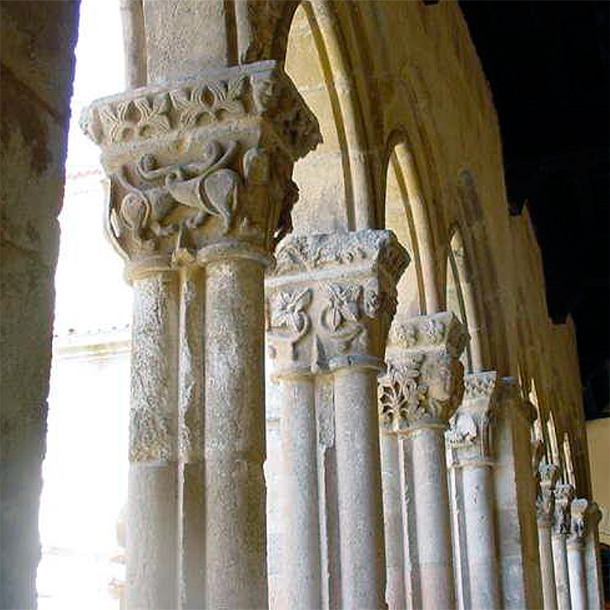 Monasterio de Santa María de Nieva
Church and cloister are part of an ancient Roman Dominican monastery. In the church is seen the use of different styles (from the Romanesque to the Gothic and Mudéjar elements). The north porch and the capitals have remarkable iconography.
a 44Km.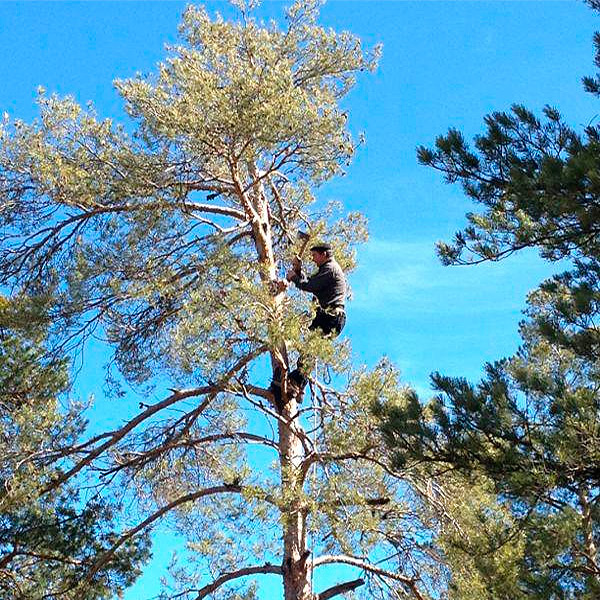 El Espinar
The municipality of El Espinar, the largest in the province of Segovia, presents a great diversity of landscapes and ecosystems, inherited from centuries of coexistence between man and the environment, worthy to be known and preserved.
a 45Km.

M.V.R. Almenara de Adaja - Puras
The museum will let to the visitor knowing the life and the feeling of the Romans about the field and the nature, through its most characteristic rural buildings: the…
a 50Km.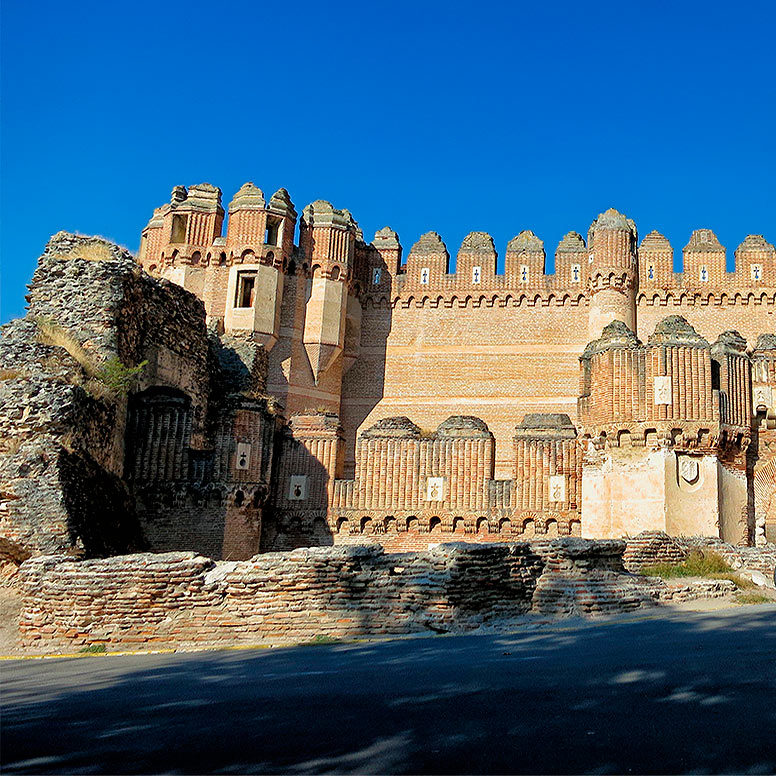 Castillo de Coca
Obra cumbre de la arquitectura militar mudéjar y gótica. Impresionante mole de ladrillo, protegida por un potente foso que supera la veintena de metros de profundidad. Se comenzó la obra a finales del s. XIV y se concluyó a comienzos del XVI.
a 52Km.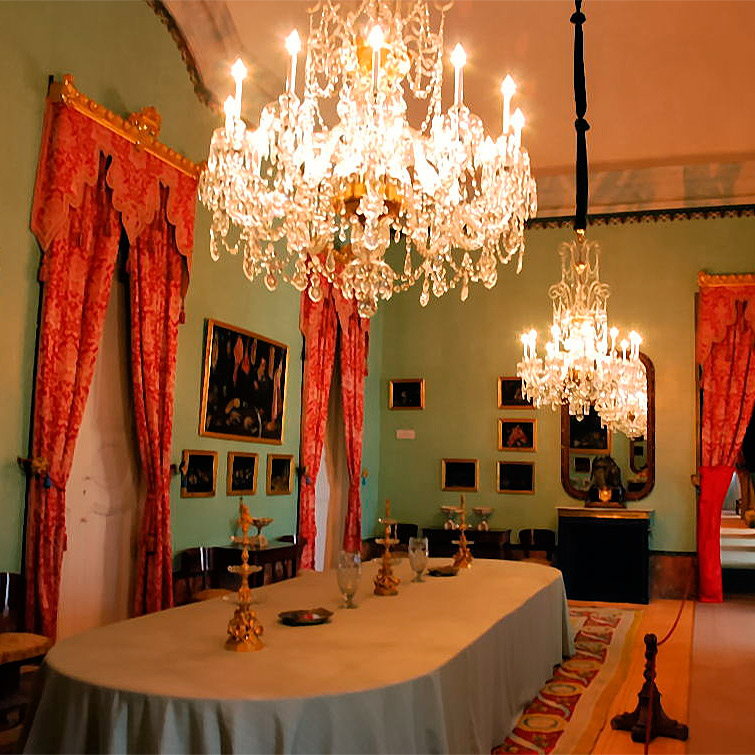 Palacio de Riofrío
Nine kilometers of San Ildefonso-La Granja is located the Palace of Riofrio, which was a whim of Elizabeth Farnese, stepmother of Fernando VI. It is surrounded by a forest with wild deer.
a 55Km.

Parque Temático del Mudejar
The Theme Park of Mudéjar de Olmedo gathers 20 architectural monuments of Castilla y León in identical replicas and in scale. It is a Theme Park linked in Europe that next to the history and the art has achieved configuring a leisure and rest environment.
a 56Km.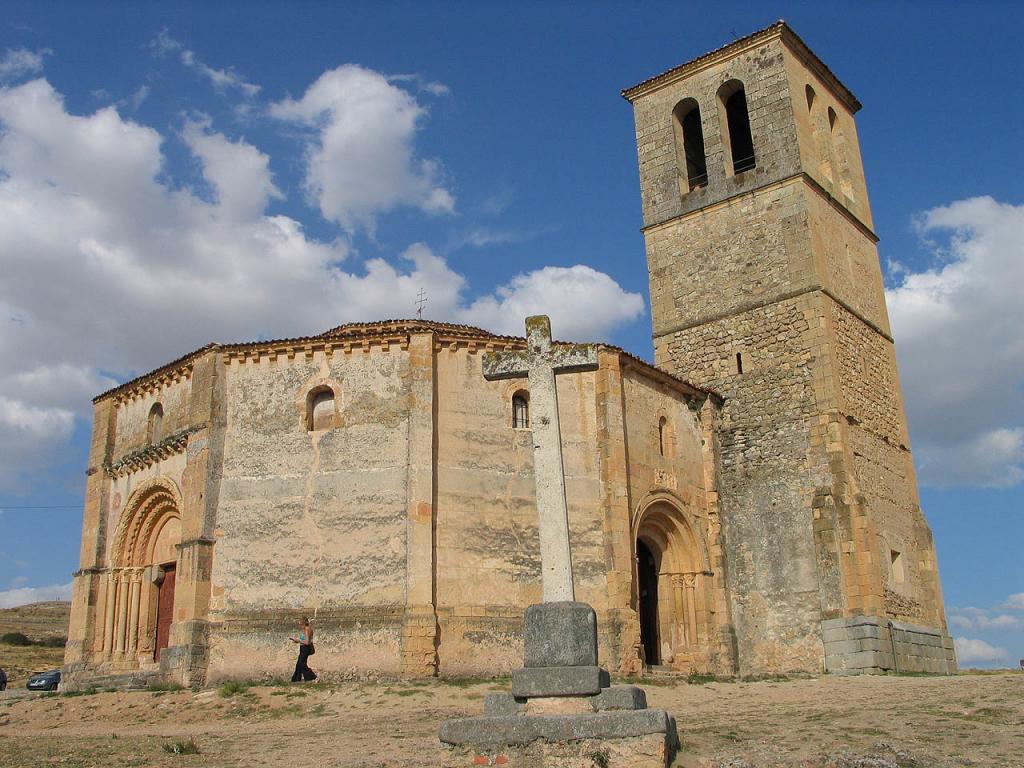 Iglesia de la Veracruz de los Templarios
Es un lugar de poder de los pocos que existen en la península ibérica. Los templarios escogieron este emplazamiento de las afueras de Segovia para edificar la iglesia de la Vera Cruz porque concentraba una fuerza telúrica de dimensiones desconocidas. Leva
a 56Km.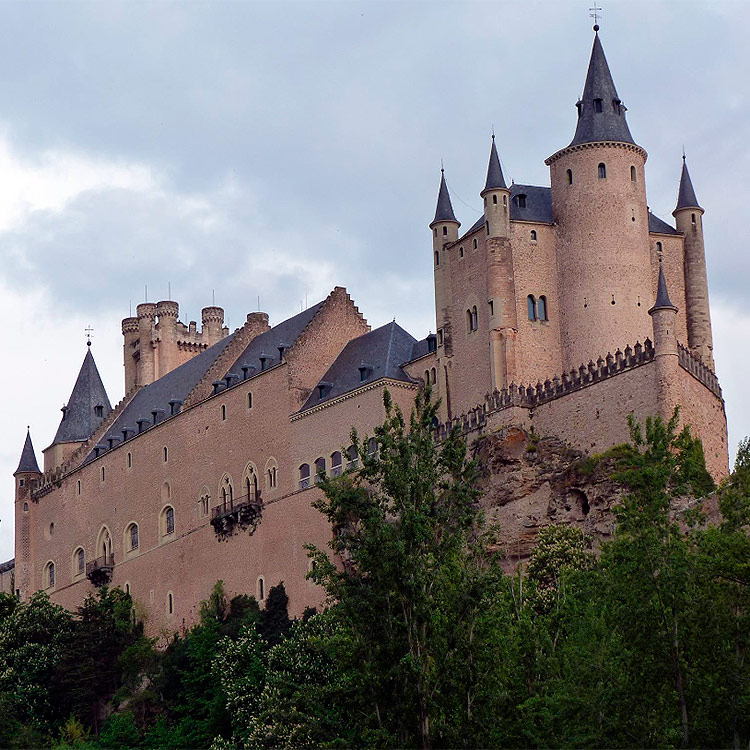 Alcázar de Segovia
The Alcazar of Segovia is one of the most prominent monuments in Spain, which is rise on a hill at the confluence of the rivers Eresma and Clamores. Built between the twelfth and sixteenth centuries, was restored and expanded numerous times.
a 56Km.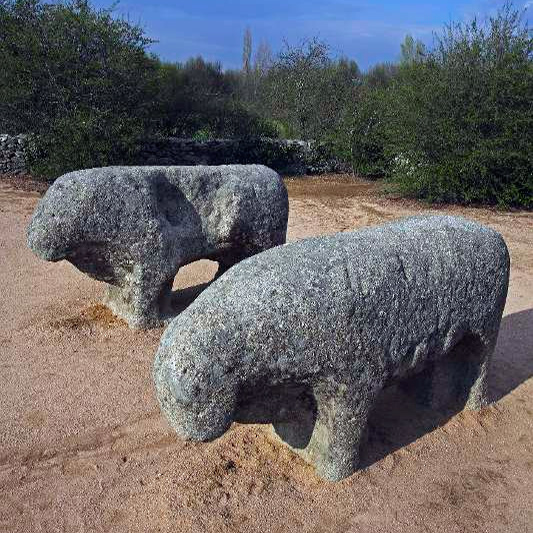 Toros de Guisando
Los Toros de Guisando parecen ser obra de los vettones del Siglo III a.C. Son cuatro esculturas realizadas en granito que representan cuadrúpedos, identificados como toros o verracos, y se les atribuye una función mágico-religiosa de fertilidad.
a 57Km.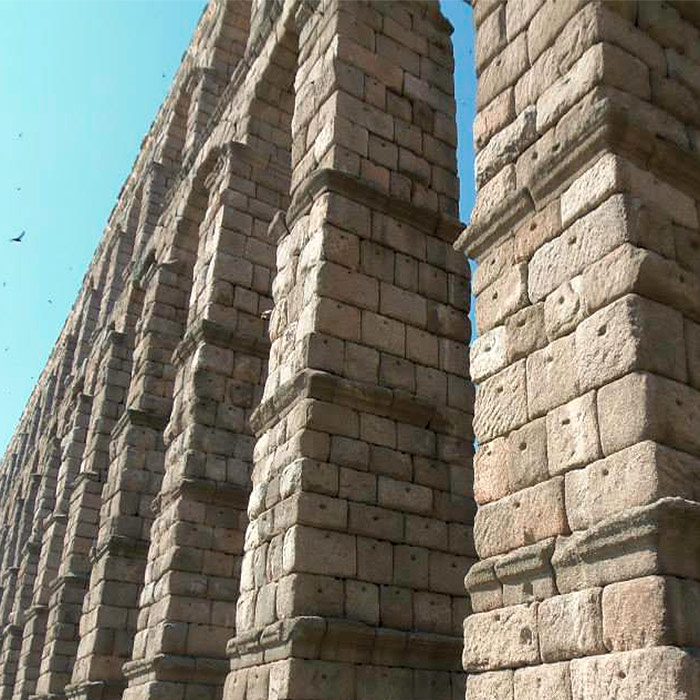 Acueducto Romano de Segovia
The Aqueduct of Segovia is one of the most significant and best preserved of those that the Romans left in the Iberian Peninsula. It is probably the most important symbol to the people of Segovia.
a 57Km.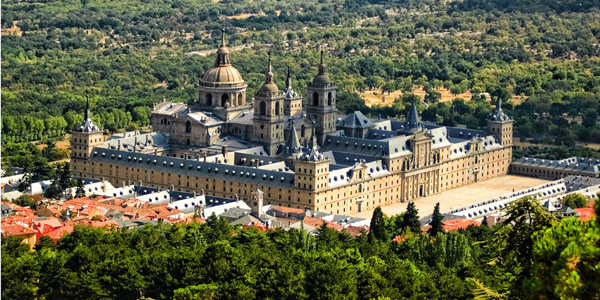 Real Sitio de San Lorenzo del Escorial
El Escorial, World Heritage monument, was the political center of the empire of Philip II, where he organized his palace and library as well as his pantheon, his parents' , Charles I and Isabella of Portugal, and of his relatives and successors, where ...
a 58Km.

Castillo de la Mota
Thousands of bricks that contain countless legends, adventures and stories that you could discover ... bricks that shaped one of the best Parks of Artillery in Europe and those who did not defeat the great battles.
a 60Km.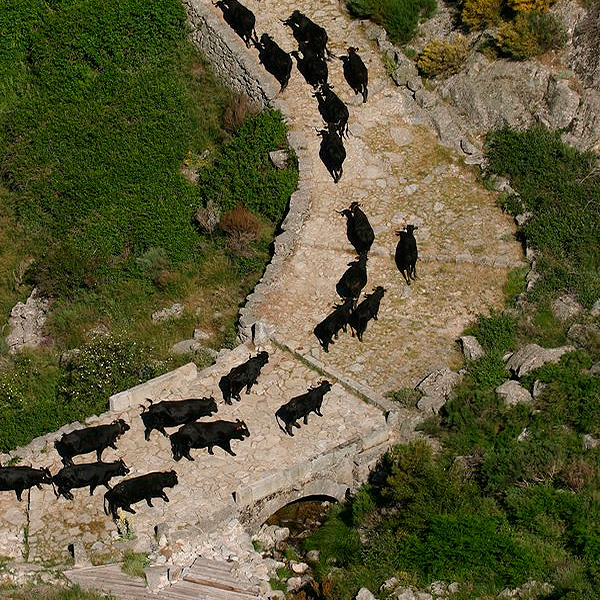 Calzada Puerto del Pico
Calzada de origen romano recientemente restaurada de la que se pueden contemplar excepcionales panorámicas desde el mirador del Alto del Pico. Usada también por ganados trashumantes y carretería durante siglos. Todo un pedazo de historia.